ABOUT THE SERVICE
Since its establishment, GKR Maintenance and Building Co. Ltd has provided a high standard of both planned and reactive maintenance to the housing sector. Operating throughout South Wales, our experienced team of skilled tradesmen and women provide a 24/7 reactive maintenance service 365 days a year, ensuring that the needs of our customers are met in the shortest time possible.
In order to ensure the delivery of our high quality reactive maintenance, our clients are allocated one of our contract managers. This, combined with an experienced call centre, the latest in vehicle tracking technology, and employees equipped with smartphones, means we are able to send our nearest engineer prepared with information of our clients' specific requirements, ensuring a quick response and a first-time fix wherever possible.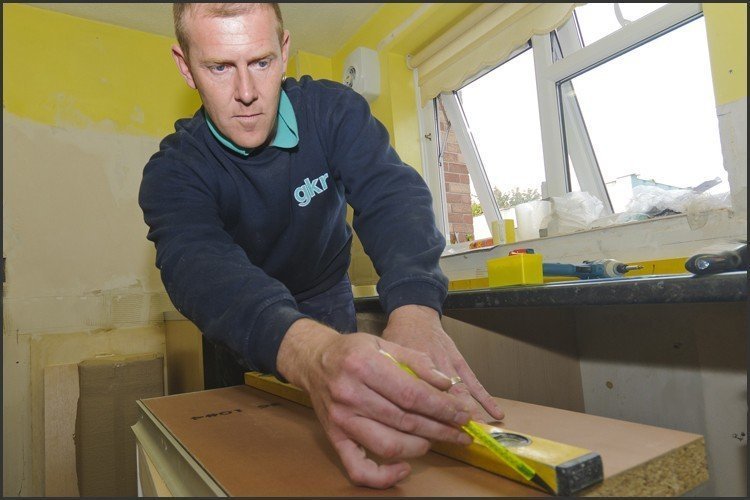 Our team of skilled, directly-employed, and highly motivated engineers are based throughout our area of coverage. All are recognisable from our unique company uniform and ID cards. Our training and development programme ensures that our workforce is trained to provide high quality maintenance with great efficiency and discretion.
A large part of our work in the housing sector also includes home renewals. With our specialised team of surveyors, resident liaisons and engineers we have significant experience in bringing properties up to the Welsh Housing Quality Standard (WHQS). The GKR team has undertaken and successfully executed over 6,000 kitchen and bathroom upgrade renewals across South Wales.
This service includes:
A dedicated contract manager appointed to every client to ensure resource availability
Experienced call centre staff
Adaptable database and work scheduling system, including appointment facility
Vehicle tracker and Smartphone technology
Customer-focused improvement at the best value
With over 18 years of experience working in partnership with councils and housing associations across the South Wales area, GKR Maintenance and Building Co. Ltd guarantee to provide a customer-focused, value-for-money, high-quality service that meets both the needs of our clients and all relevant regulations and legislation.