ABOUT THE SERVICE
GKR Maintenance and Building Co. Ltd has been carrying out major and minor adaptation works for over twelve years, in which time we have built up a highly qualified work force, experienced management, and developed an efficient supply chain. By building relationships with our clients and residents, we provide a service that is both convenient for residents and effective in meeting our clients' requirements.
The scope of works that we undertake range from minor adaptations, such as through-floor lift systems, specialist hoists and stretchers, external ramps and access alterations, through to full major works, including extensions, providing bedroom, kitchen and bathroom facilities. By liaising with health professionals, we have developed a knowledge base that covers a wide range of disabilities and age-related needs, ensuring that the specific needs of our clients are met.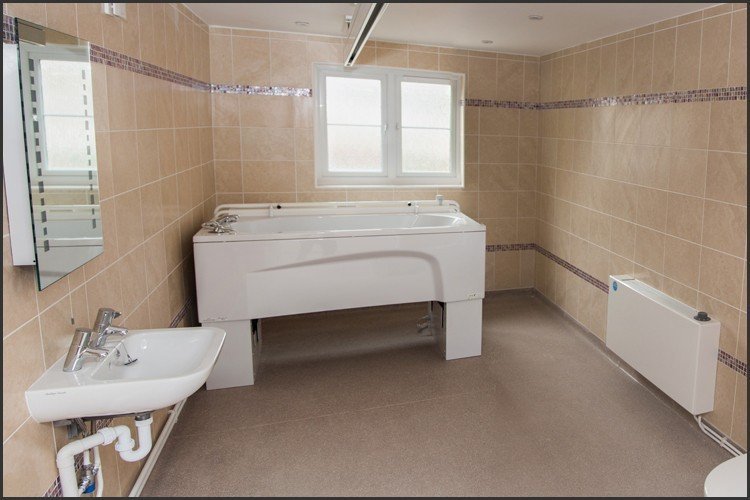 We have a dedicated team of operatives, supervisors and project managers who deal solely with adaptation works to ensure that an efficient and effective programme is delivered in accordance with clients' requirements. We also directly employ a highly skilled workforce, who have much experience in this field, meaning that not only do we deliver all our projects to a high standard, but with a focus on resident convenience, part of which means we ensure that all residents receive instruction in the use of their adaptation.
Where works are larger projects, we hold a pre-start meeting with our client and residents to confirm the scope and programme of works, ensuring that disruption is kept to a minimum. The residents have the opportunity to meet the contract manager, and are kept up to date with progress. These pre start meetings ensure clarity for all who are involved in the project, helping us to move towards zero defects.
This service includes:
Specialist team of operatives, supervisors and project managers
Experienced and highly trained workforce
Access to specialist equipment
Post-work inspection to ensure quality
Customer-focused procedures ensuring value-for-money
Focus on resident convenience
Our specialist knowledge in this sector, combined with our efficient procedures and workforce, ensures that we are able to deliver a high quality service that meets the unique requirements of our clients and is convenient for residents.